DA-14-Black
Regular price
Sale price
$99.99 CAD
Unit price
per
Sale
Sold out
Sale:
$89.99 CAD
(10% off)
⃰ Discount calculated at checkout
Be as comfortable as possible throughout your day when switching between seated and standing positions with our anti-fatigue floor mat with acupressure massage dots! This anti-fatigue mat with grooves has a non-slip design to ensure maximum user safety and confidence while also offering its comfortable foot massage dots! By reducing the strain on your legs and back when standing, anti-fatigue mats allow you to stand for longer and more comfortably! 
Our anti-fatigue mat for standing desks has plenty of space for you to move about and change foot positions while working. Our anti-fatigue mat is made of polyurethane material to ensure users will enjoy a soft and supportive mat that is still very durable. Backed by our 15-year warranty, we guarantee high levels of durability in our standing mat with dots that will serve you well over the years!
Features

Ergonomic Grooves

Material

Polyurethane

Dimensions (LxWxH)

20.5" x 32.3" x 2.0"

Weight

5.3 lbs

Warranty

15 Years
Free shipping to the 48 United States and Canada
View full details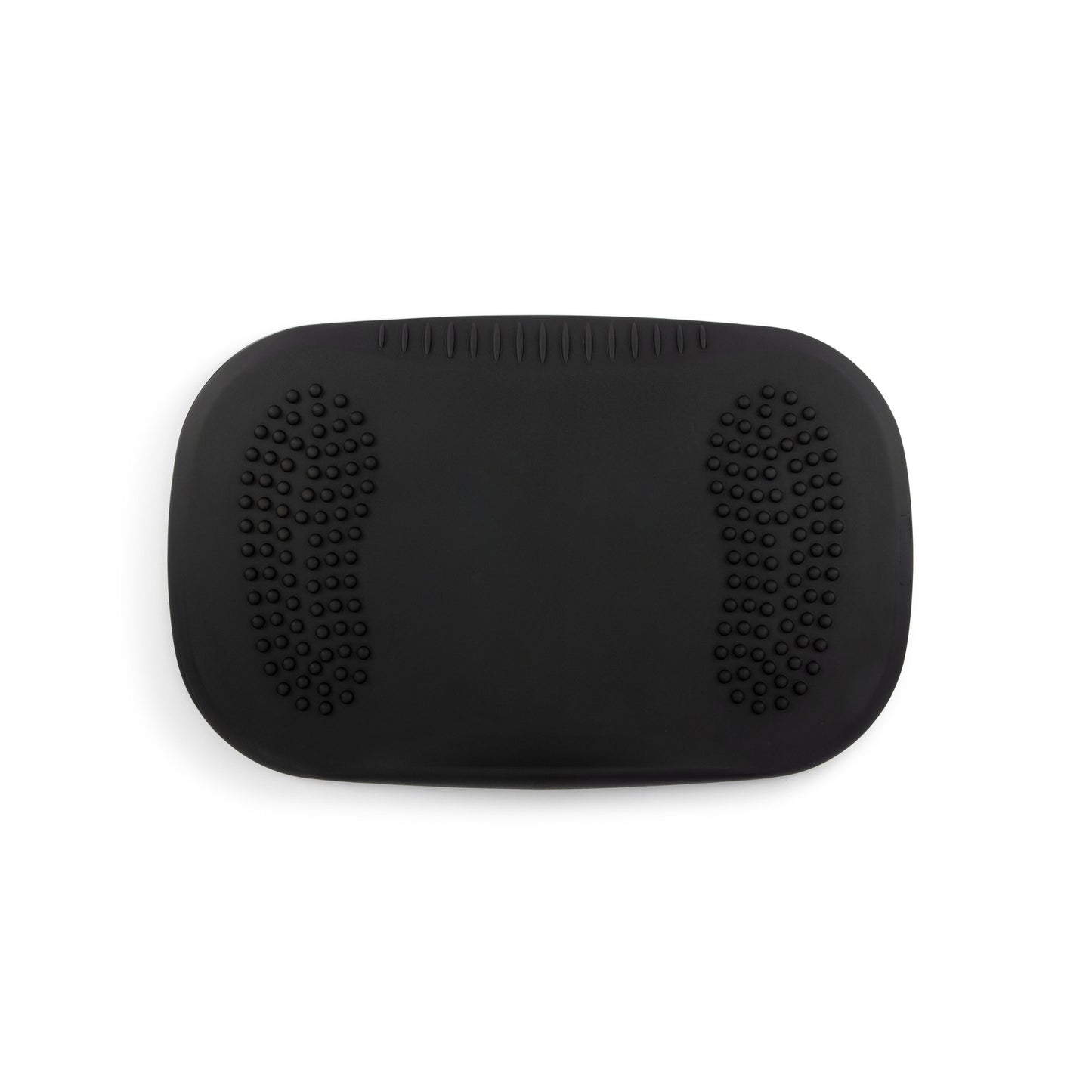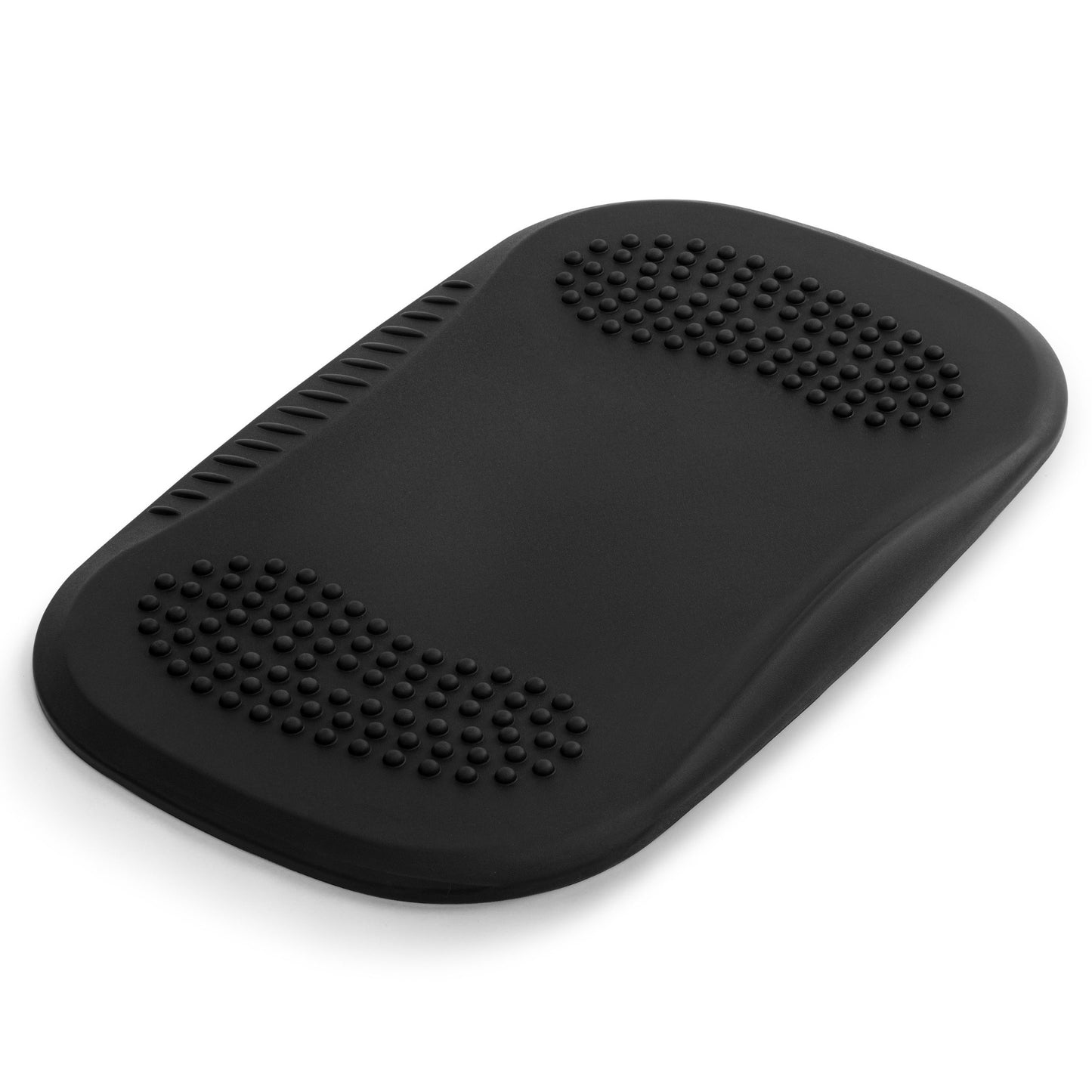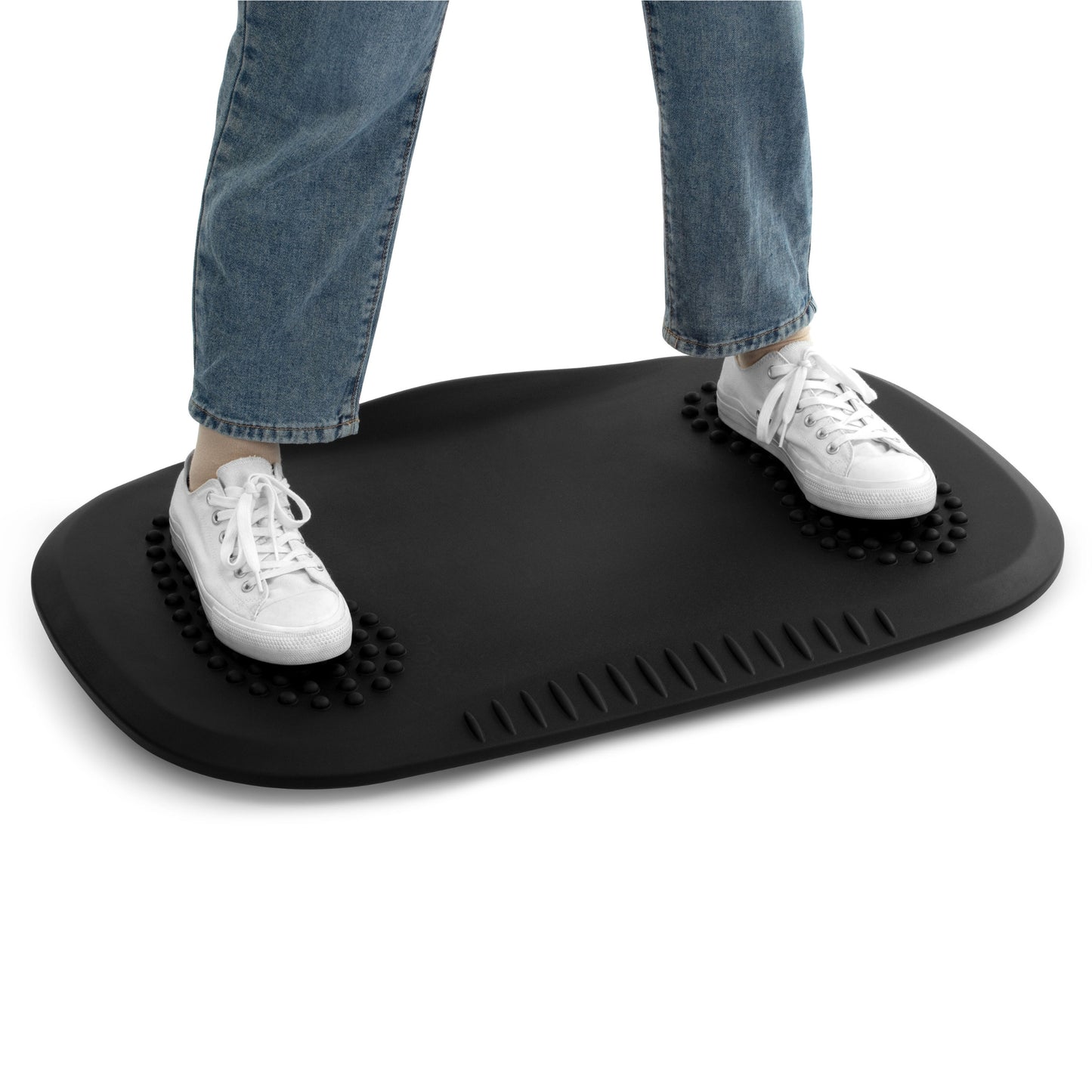 Tabletop Materials
Solid Wood Tabletops
Experience style and practicality with our Premium tabletops. Crafted from the finest solidwood, these tabletops showcase mesmerizing grain patterns and captivating colors. Choose from two size options for durability, easy maintenance, and eco-conscious design.
2 colors available. Compatibility: Solo Ryzer
Epoxy Tabletops
Epoxy tabletops combine the beauty of natural wood with a durable resin finish, showcasing unique patterns and colors. They are visually striking, easy to care for, and enhanced with a protective layer that resists scratches and moisture damage.
2 colors available. Compatibility: Solo Ryzer
Particle Board Tabletops
Our laminate-sealed particle board tabletops are immune to humidity and other environmental factors, ensuring durability. Our tabletops offer ample workspace and a comfortable, ergonomic design.
5 colors available. Compatibility: Corner Ryzer (59" × 59")
MDF, Laminate Tabletops
Discover the remarkable durability of our laminate tabletops, featuring a protective layer of laminate and a resilient MDF core. They are resistant to varying temperatures, high humidity, UV rays, and other environmental factors and require minimal upkeep.
9 colors available. Compatibility: All Standing Desks
Bamboo Tabletops
Our bamboo tabletops combine style, functionality, and eco-friendliness. With scratch and water resistance, they are perfect for any home or office. Made of carbonized bamboo, they are high-quality, durable, and come with a 15-year warranty.
2 colors available. Compatibility: Economy Ryzer, Solo Ryzer
| | |
| --- | --- |
| | |
| | |
| | |
| | |
| | |