The Beauty of Simplicity: RT-17 Standing Desk Remote Control
8.9 min read
An electric adjustable standing desk allows users to choose the more comfortable height, improving their posture and boosting productivity. It's easy to set up your best height in the upper and lower position and move the desk up and down with the help of remote controls. Since many different types of remote controls exist on the market, finding the one that fits your needs may be challenging.
Here are some factors to consider when choosing the right remote:
Features
Color
Appearance
Ergonomics
Number of users
Browse through our range of remote controls and pick the perfect match for your desk!
Features
It's time-saving and convenient to have pre-set desk height positions on the remote instead of changing height manually. Usually, standing desks have remotes with LED displays and a few pre-set positions. The pre-set feature is helpful for those people who regularly use 2-3 positions at home or in an office. As to LED displays, they help users define the exact desk's height when moving the desk up and down.
We offer several models with the pre-set function and LED display, including RT-11, RT-13, RT-15, RT-16, and RT-18. However, even though the pre-set is a rather convenient feature, some users don't mind simple Up and Down buttons to move the desk. In this situation, our RT-07, RT-14, and RT-17 remote controls may be a good choice.
Color
Depending on your room's interior and standing desk color, you can choose black or white remote control for adjustable desks. For example, you can create a "total white or total black" look of your workspace – we have many remote options of your choice!
Here is a photo of our white tabletop with the RT-15 remote, which comes in white.
Appearance
Tastes differ, so design preferences vary greatly from user to user when choosing a remote control's look. For those who prefer familiar-looking things, we advise considering the RT-11 model. This remote looks very similar to other adjustable desk controls on the market, and if you once used a standing desk, then it shouldn't be a deal for you to use the RT-11. Would you like something unusual to stand out? Well, we have it – a bit futuristic round-shape control the RT-16. Simply rotate the remote clockwise and counterclockwise to move the desk up and down; it's as simple as that!
Ergonomics
Our RT-13 and RT-14 are the most ergonomic remote controls in our range. The RT-13 remote conveniently slides in and out from under the desk, and the RT-14, a wireless handheld remote, can be used when necessary and kept away when not required.
RT-13
RT-14
Number of Users
Pre-set positions come especially handy when many people use the same desk, for example, in the library, classroom, or laboratory. We recommend that you have at least one remote with the LED display in the large facility to reed an error if one of the desks needs troubleshooting.
If we talk about the reasonable balance of functionality and simplicity, the RT-17 leads the pack!
RT-17 – Sweet and Simple Remote Control for a Standing Desk
The RT-17 is a wired hand remote for our standing desks. This basic remote has just two buttons to operate and is at a lower cost than the remotes with the pre-set positions.
To use the remote, just press and hold the 'Up' (or '+') button to raise the desk and, correspondingly, press and hold the 'Down' (or '-') button to lower the table. The 'Up' and 'Down' buttons are momentary controlled, meaning the table lift will stop in its last position once released. The buttons are made of soft-touch material, ensuring smooth use and hassle-free controlled desk movement.
The RT-17 is available in black or white, making it easy to match different tabletop colors and fit any office or home interior!
A Closing Word
With the various standing desk remote controls, you can choose the one you need! Different shapes, features, colors, and operation modes allow you to customize your standing desk and ensure more comfort and flexibility at your workplace.
If you have more questions about standing desks and accessories, feel free to contact us at 1-800-828-9414 or email us at sales@progressivedesk.com.
Top Tips for Using Your Standing Desk
August 28, 2020,
7.2 min read
Find Out More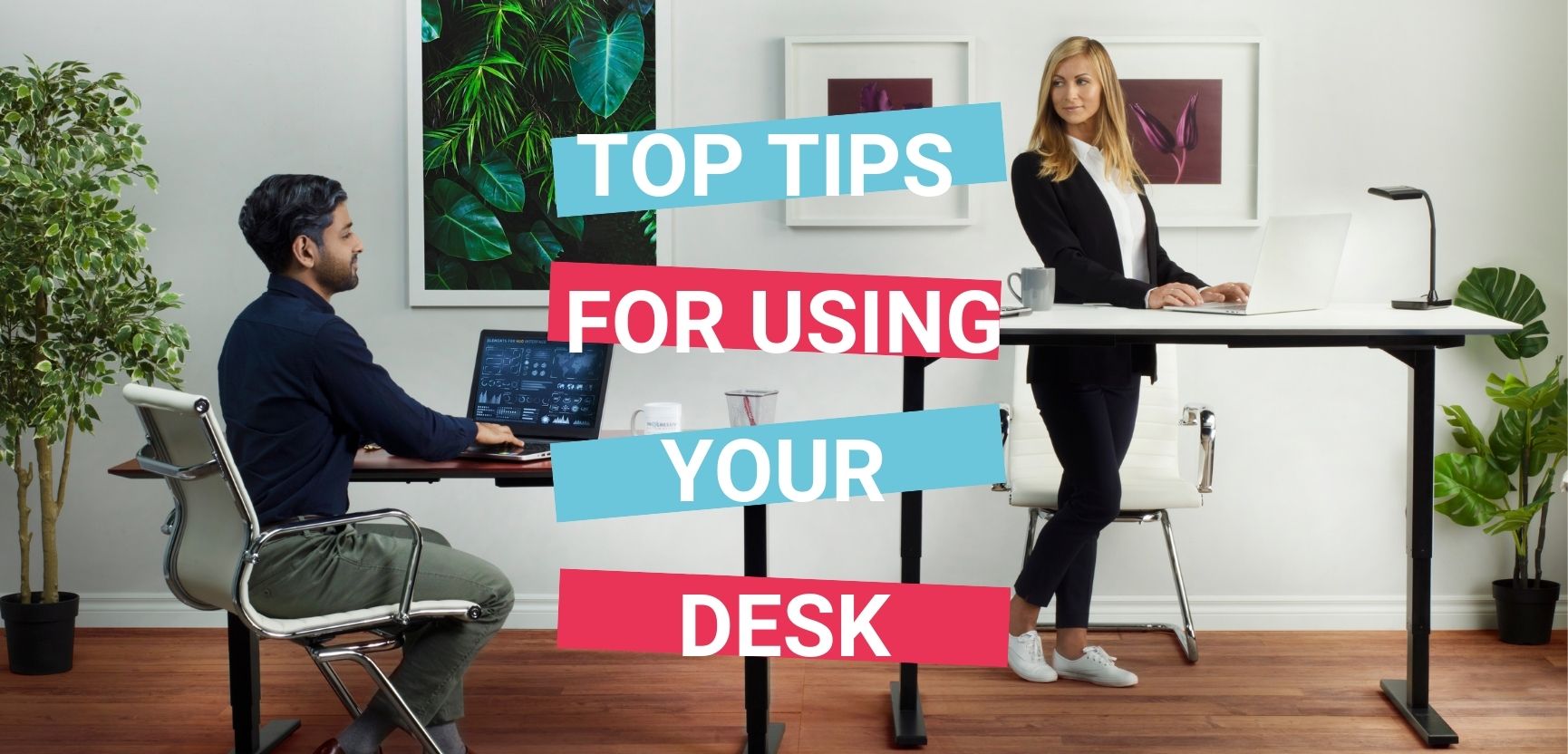 10 Essential Standing Desk Accessories
June 30, 2020,
8.2 min read
Find Out More