DS-02-White
Regular price
$105.00 CAD
Regular price
Sale price
$105.00 CAD
Unit price
per
Sale
Sold out
Sale:
$94.50 CAD
(10% off)
⃰ Discount calculated at checkout
Need extra storage space for your standing desk? Look no further than our Under Desk Drawer! This lockable drawer can be attached to the underside of your tabletop with or without the included mounting brackets, depending on how much shelf space you need. It provides a secure storage space for any items that would otherwise be causing clutter on your desk. It's also ideal for decluttering your work area of any extra furniture, as it moves with your desk!
This drawer is made of high-quality steel and comes in both black and white. This model is our more compact size at 7.16" x 9.84", perfect for those who require storage space but nothing too large. If you would prefer a larger model, take a look at our
Under Desk Drawer
!
Material

Steel

Mounting Options

Screw Mount

Includes

4x M4x16 Pan Head Screw, Phillips, 4x M4x10 Pan Head Machine Screw, 8x M4 10mm OD Flat Washer, 2x Mounting Bracket, 2x Key

Drawer Dimensions

7.16" x 9.84" x 2" (LxWxH)

Dimensions with Mounting Brackets

8.66" x 9.84" x 4.3" (LxWxH)

Inner Drawer Dimensions

5.75" x 9.63" x 1.88" (LxWxH)

Shelf Dimensions

7.16" x 9.84" x 2.125" (LxWxH)

Weight

5.6 lbs
Free shipping to the 48 United States and Canada
View full details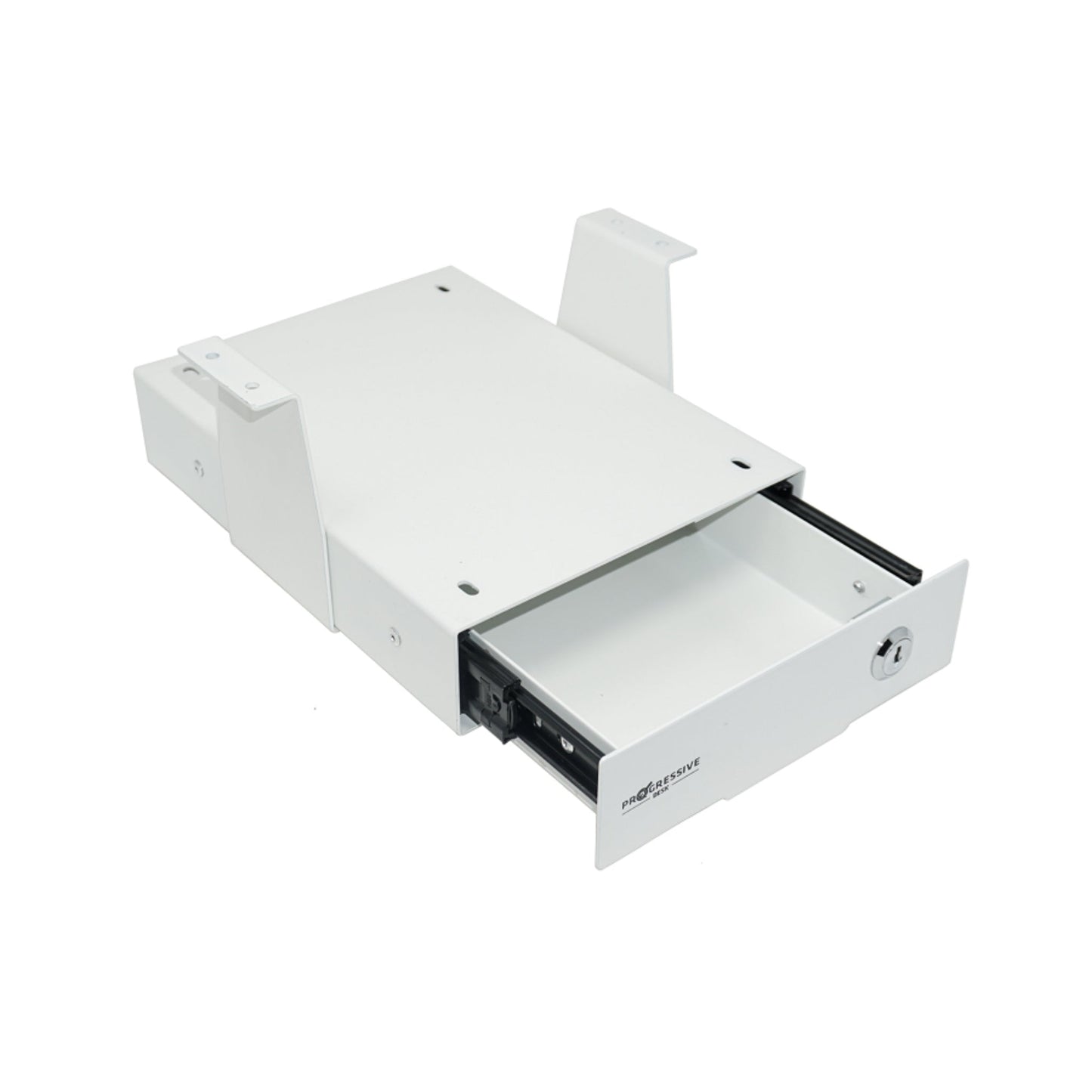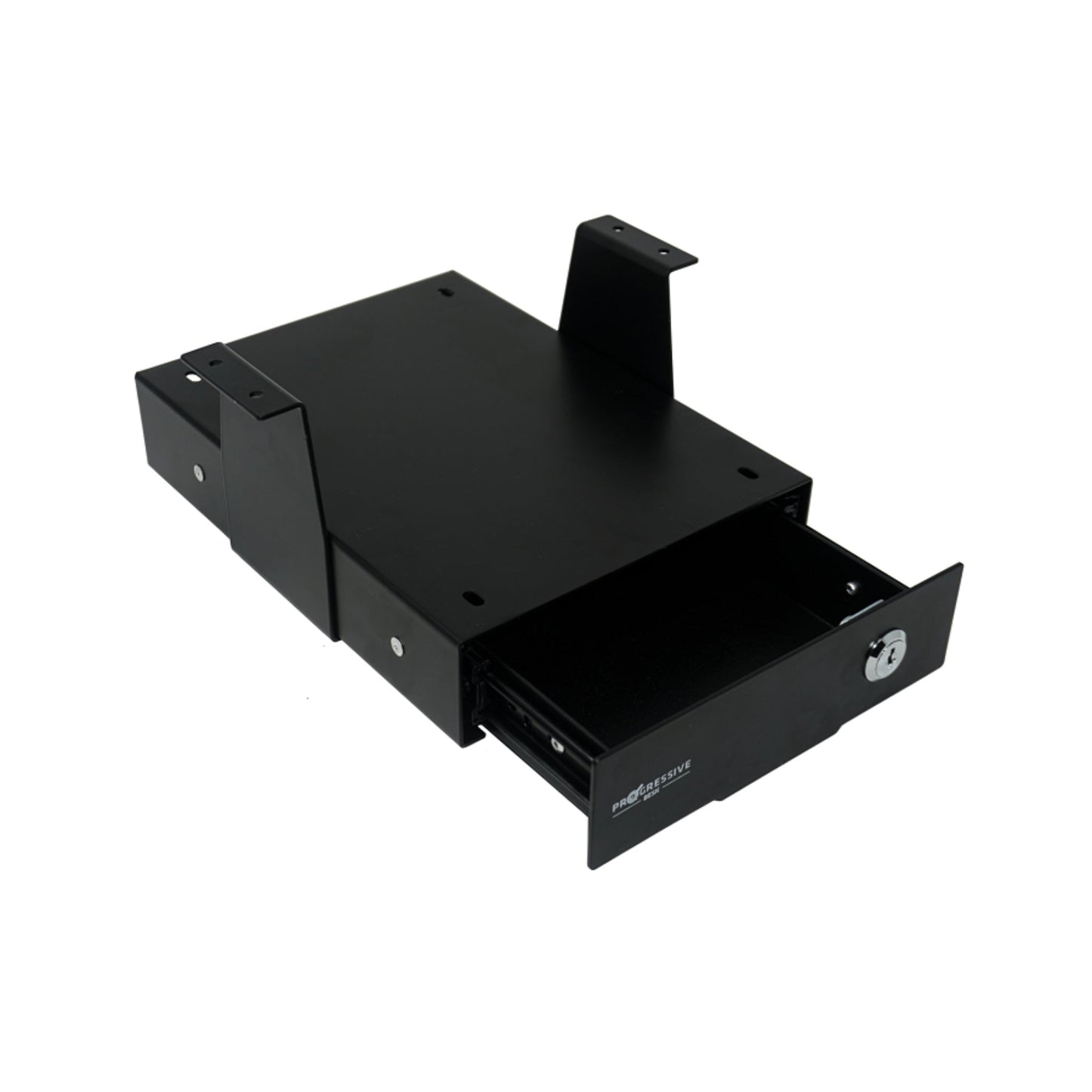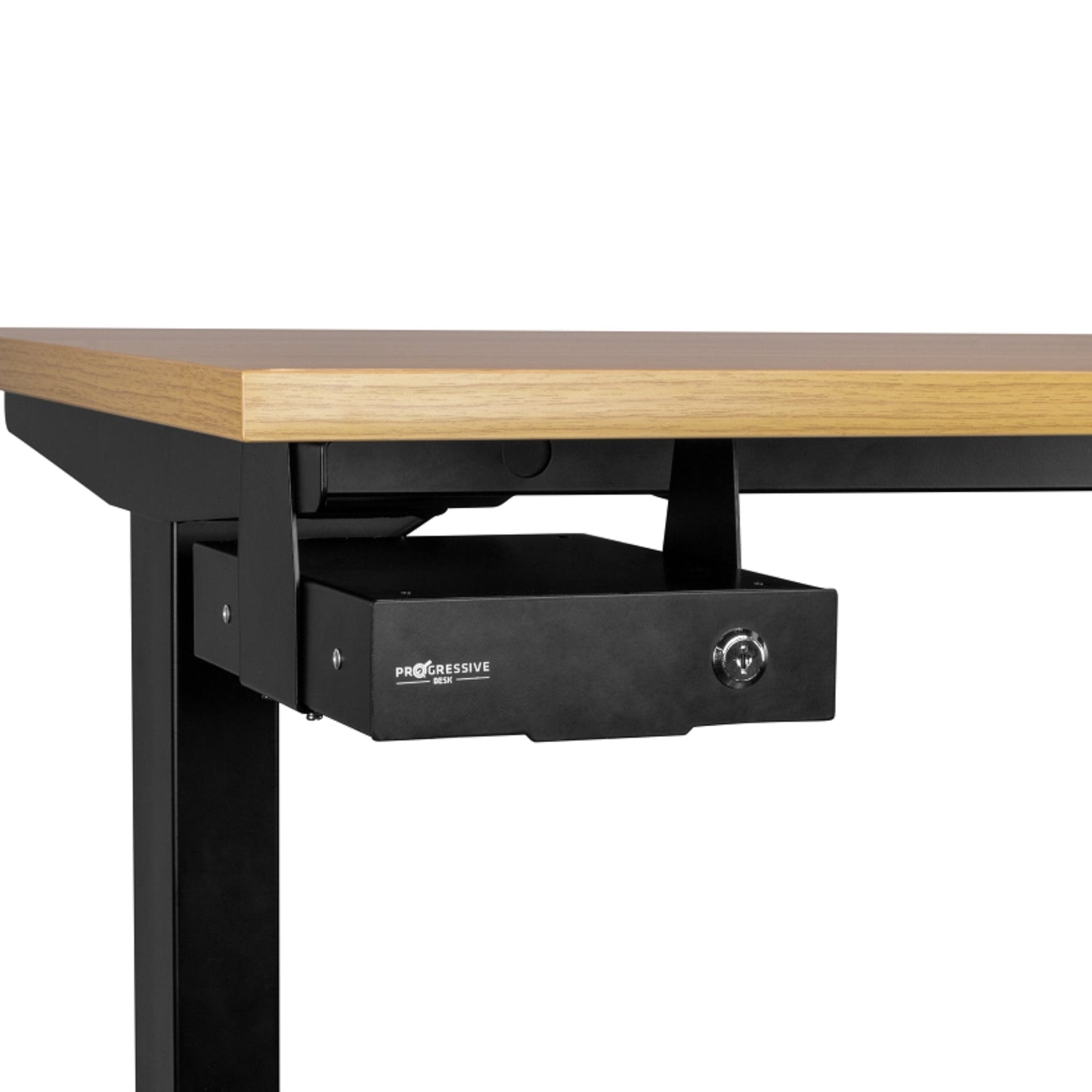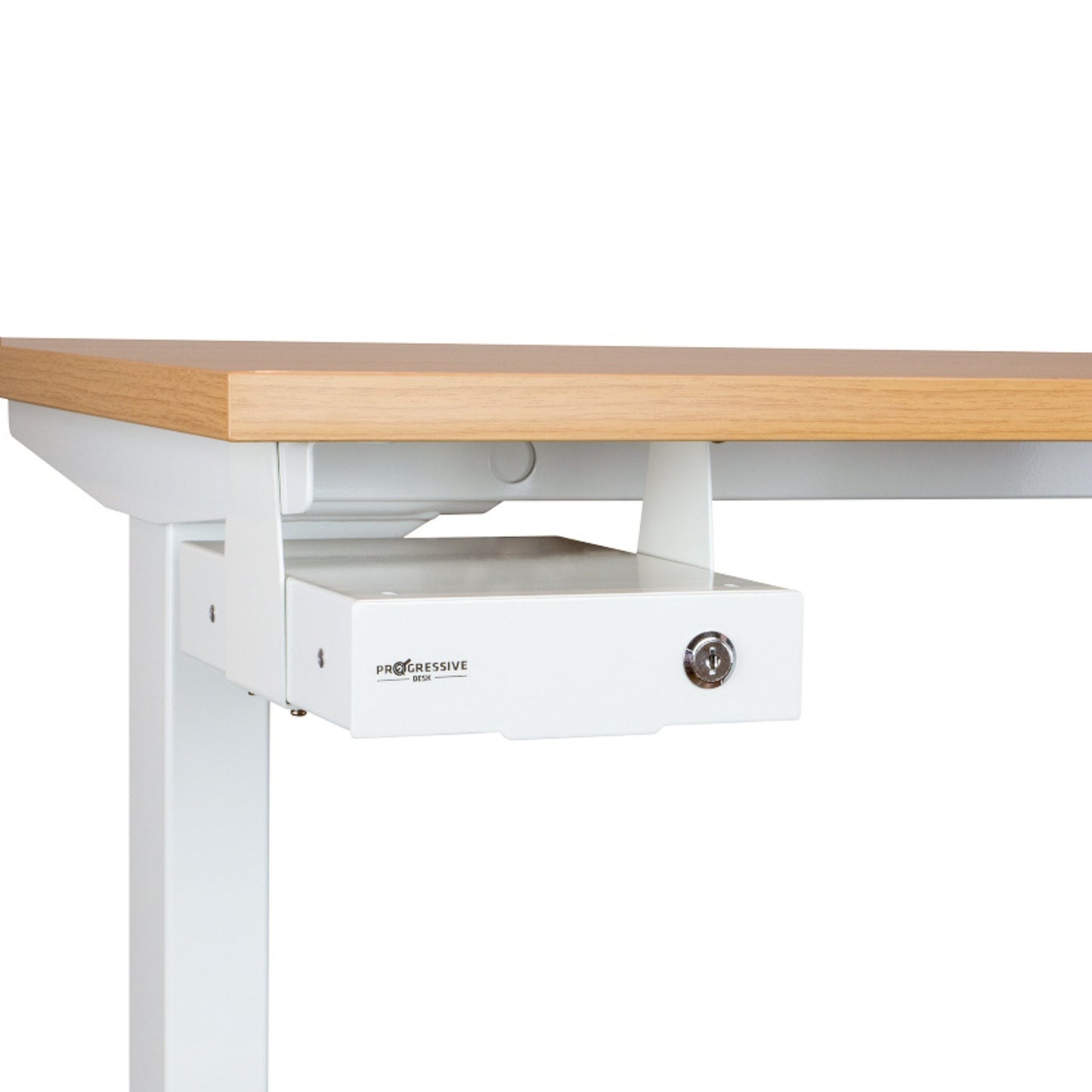 Tabletop Materials
Solid Wood Tabletops
Experience style and practicality with our Premium tabletops. Crafted from the finest solidwood, these tabletops showcase mesmerizing grain patterns and captivating colors. Choose from two size options for durability, easy maintenance, and eco-conscious design.
2 colors available. Compatibility: Solo Ryzer
Epoxy Tabletops
Epoxy tabletops combine the beauty of natural wood with a durable resin finish, showcasing unique patterns and colors. They are visually striking, easy to care for, and enhanced with a protective layer that resists scratches and moisture damage.
2 colors available. Compatibility: Solo Ryzer
Particle Board Tabletops
Our laminate-sealed particle board tabletops are immune to humidity and other environmental factors, ensuring durability. Our tabletops offer ample workspace and a comfortable, ergonomic design.
5 colors available. Compatibility: Corner Ryzer (59" × 59")
MDF, Laminate Tabletops
Discover the remarkable durability of our laminate tabletops, featuring a protective layer of laminate and a resilient MDF core. They are resistant to varying temperatures, high humidity, UV rays, and other environmental factors and require minimal upkeep.
9 colors available. Compatibility: All Standing Desks
Bamboo Tabletops
Our bamboo tabletops combine style, functionality, and eco-friendliness. With scratch and water resistance, they are perfect for any home or office. Made of carbonized bamboo, they are high-quality, durable, and come with a 15-year warranty.
2 colors available. Compatibility: Economy Ryzer, Solo Ryzer
| | |
| --- | --- |
| | |
| | |
| | |
| | |
| | |