DA-12-Black
Regular price
Sale price
$18.00 CAD
Unit price
per
Sale
Sold out
Sale:
$16.20 CAD
(10% off)
⃰ Discount calculated at checkout
Wires are quickly becoming a thing of the past with our DA-12 Wireless Charging Pad! Wirelessly charge your phone by simply placing it on top of the Progressive Desk charging pad - convenient and easy, without the need for extra cables or plugs. The LED charging indicator ensures you're never second-guessing that your device is being powered up, and its multi-orientation adds to this convenience! Its slim, sleek design makes it the perfect addition to your desk, without taking up needed space. This wireless charging pad is fast-charging and compatible with most cell phones, providing 5v, 1A for universal use, and 9v, 1.2A for fast charge enabled devices. The wireless USB charger needs to be connected and powered during charging, and has a transmission distance of up to 0.3"
This device is Qi standard compliant and has a range of added smart safety features including over-temperature and over-charging protection. Add this portable wireless charging pad to your current office setup, or to your list of new accessories when purchasing your brand new standing desk. You'll never have to worry about or bring your charging cable again!
Included Accessories

35.4" USB A to Micro USB Cable

Сertification

CE, RoHS, FCC

Input Voltage

5 VDC (Universal), 9 VDC (Fast Charging)

Current Input

2A

Output Voltage

5 VDC (Universal), 9 VDC (Fast Charging)

Output Current

1 A (Universal), 1.2A (Fast Charging)

Features

LED Charging Indicator, Multi-Orientation, Qi Standard Compliant, Fast Charging, Transmission Distance up to 0.3"

Additional Features

Over-Temperature Protection, Incorrect Input Polarity Detection, Foreign Object Detection, Over-Charging Protection

Dimensions (LxWxH)

4.13" x 4.13" x 0.79"

Warranty

15 Years
Free shipping to the 48 United States and Canada
View full details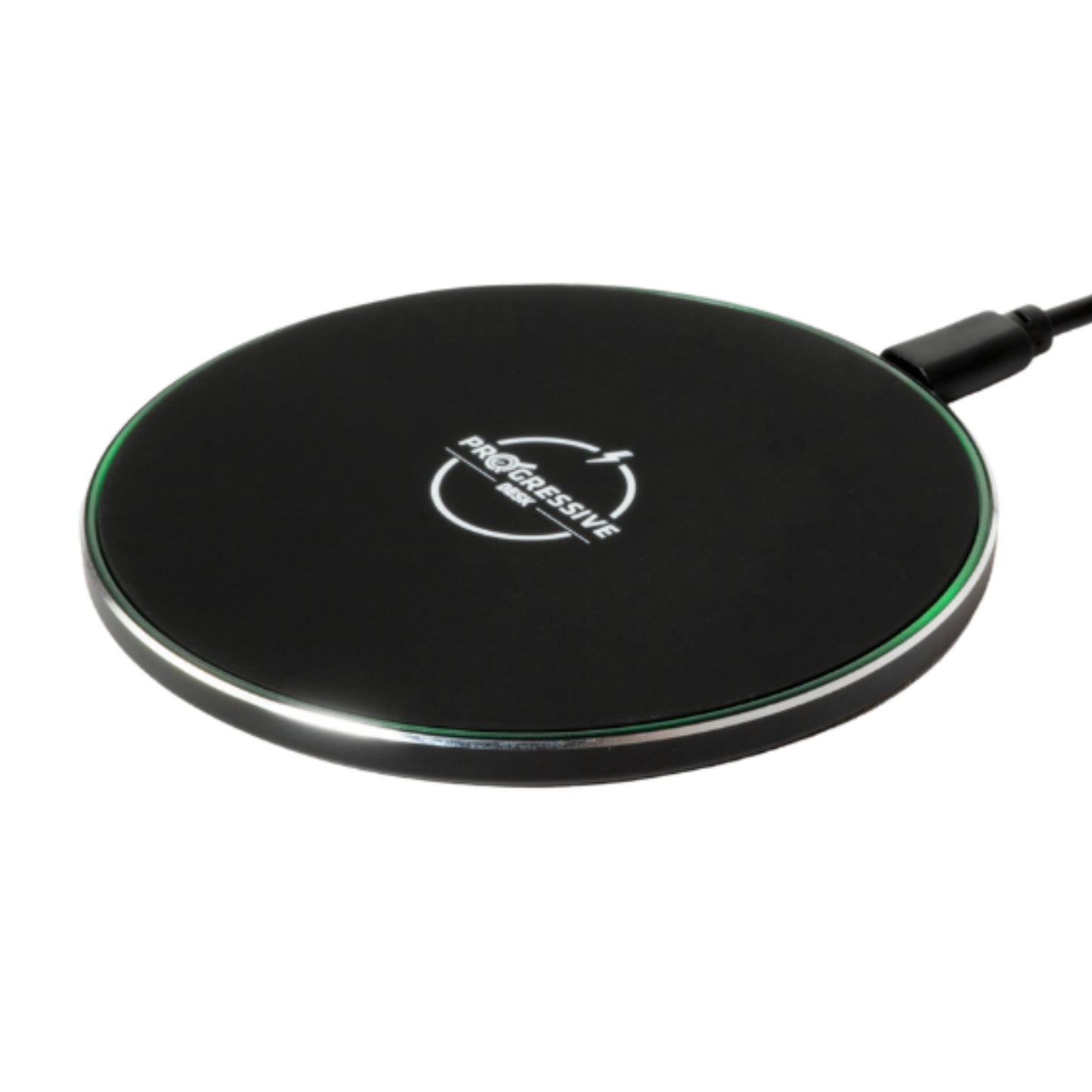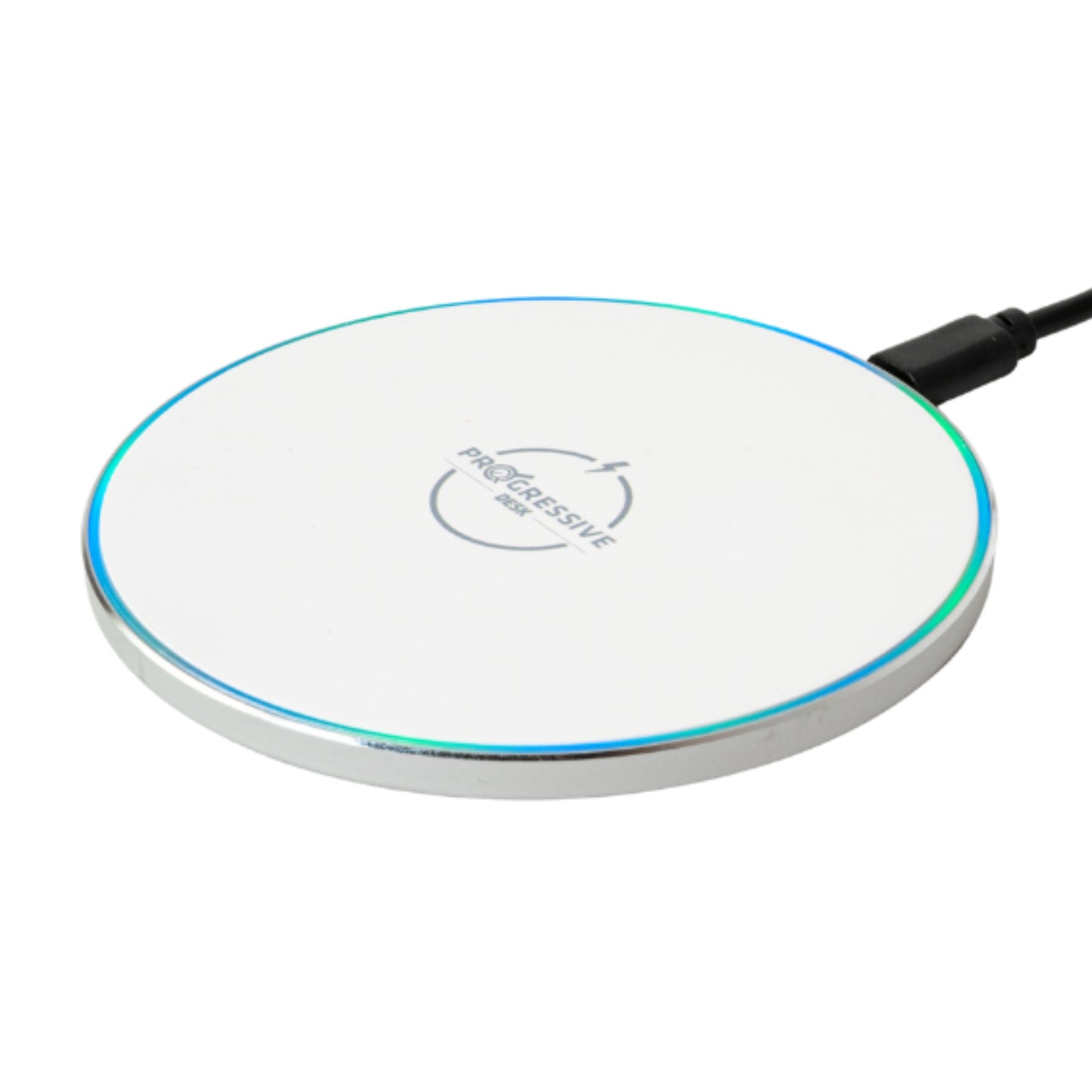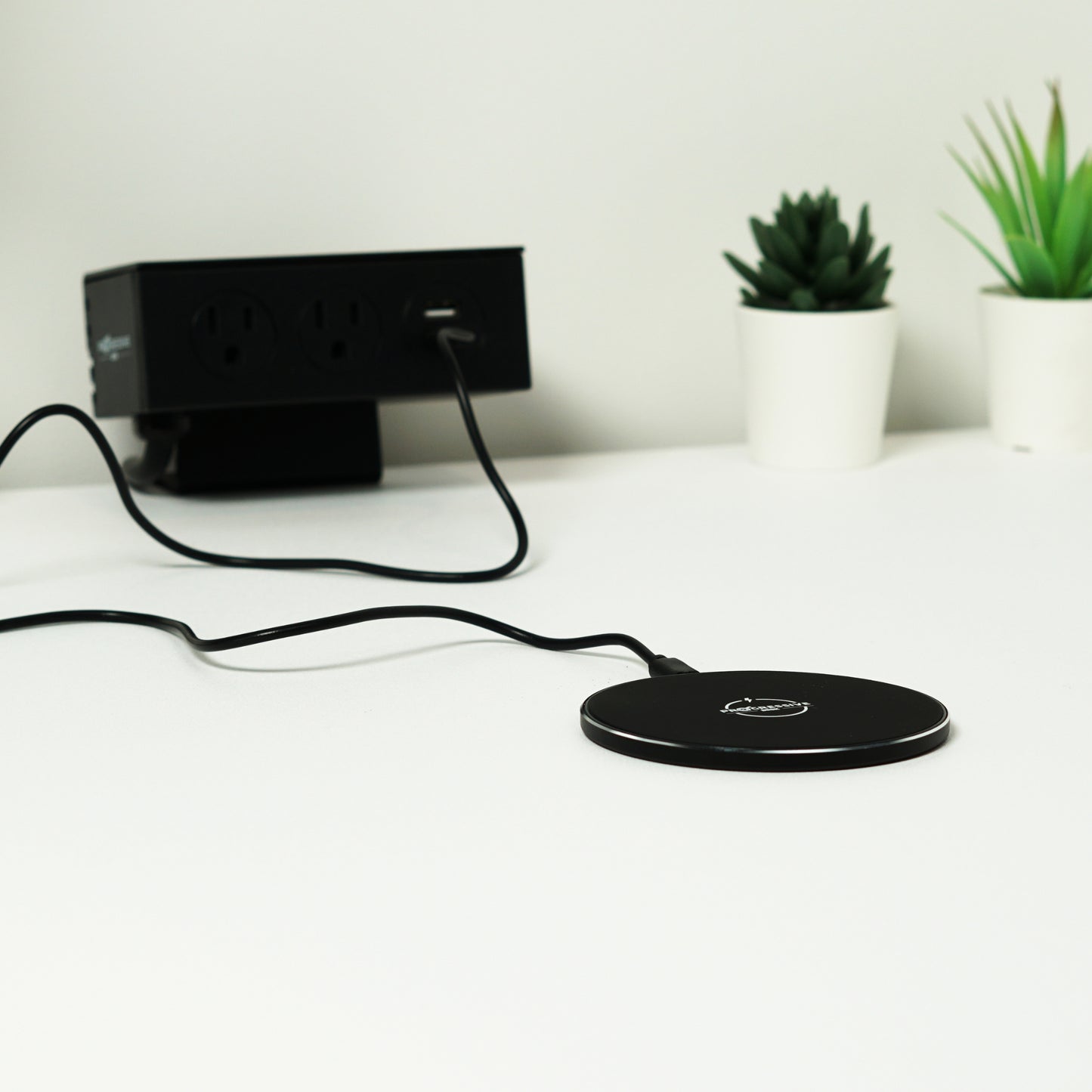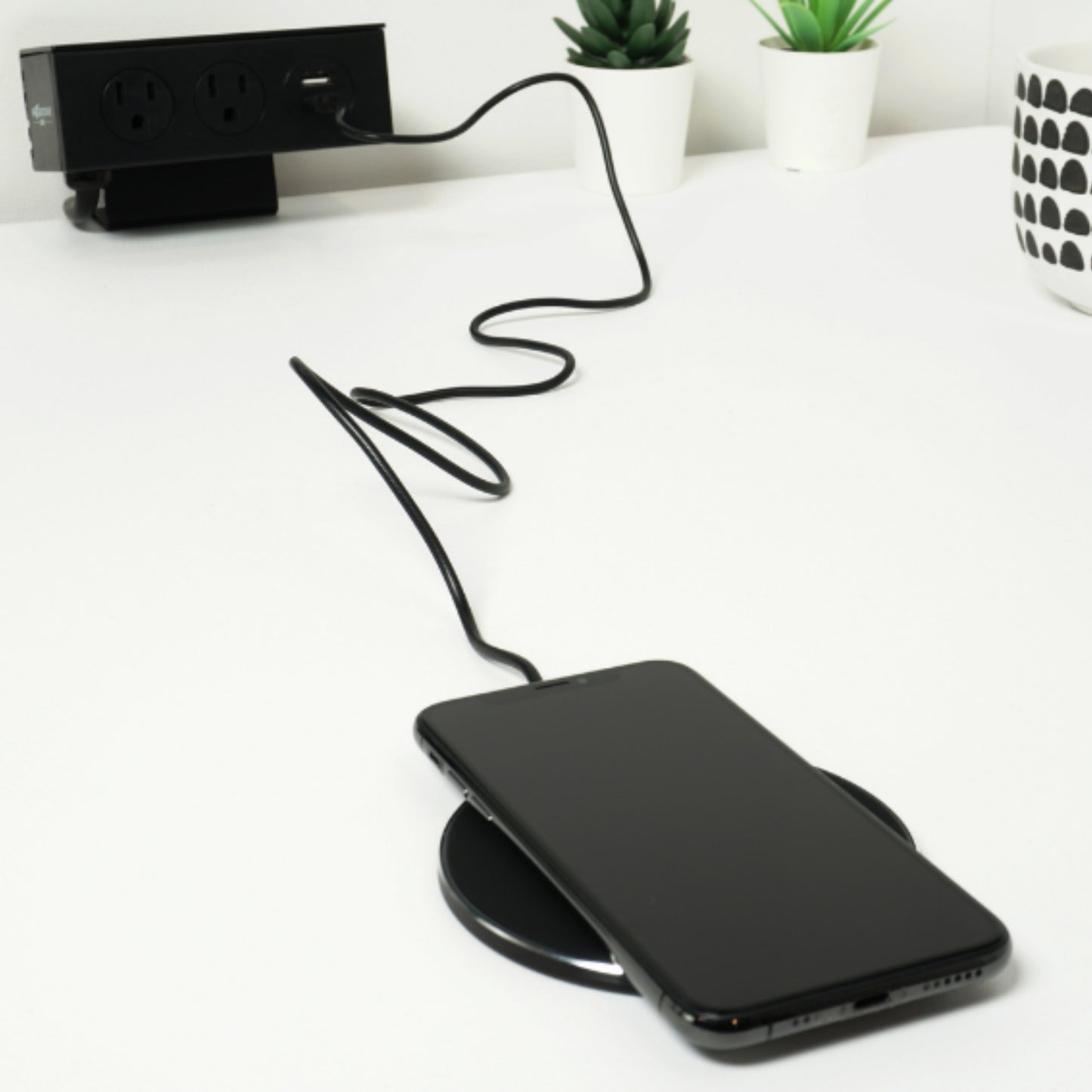 Tabletop Materials
Solid Wood Tabletops
Experience style and practicality with our Premium tabletops. Crafted from the finest solidwood, these tabletops showcase mesmerizing grain patterns and captivating colors. Choose from two size options for durability, easy maintenance, and eco-conscious design.
2 colors available. Compatibility: Solo Ryzer
Epoxy Tabletops
Epoxy tabletops combine the beauty of natural wood with a durable resin finish, showcasing unique patterns and colors. They are visually striking, easy to care for, and enhanced with a protective layer that resists scratches and moisture damage.
2 colors available. Compatibility: Solo Ryzer
Particle Board Tabletops
Our laminate-sealed particle board tabletops are immune to humidity and other environmental factors, ensuring durability. Our tabletops offer ample workspace and a comfortable, ergonomic design.
5 colors available. Compatibility: Corner Ryzer (59" × 59")
MDF, Laminate Tabletops
Discover the remarkable durability of our laminate tabletops, featuring a protective layer of laminate and a resilient MDF core. They are resistant to varying temperatures, high humidity, UV rays, and other environmental factors and require minimal upkeep.
9 colors available. Compatibility: All Standing Desks
Bamboo Tabletops
Our bamboo tabletops combine style, functionality, and eco-friendliness. With scratch and water resistance, they are perfect for any home or office. Made of carbonized bamboo, they are high-quality, durable, and come with a 15-year warranty.
2 colors available. Compatibility: Economy Ryzer, Solo Ryzer
| | |
| --- | --- |
| | |
| | |
| | |
| | |
| | |