5 Reasons Why You Need the Perfect Home Office Space in 2021
9.5 min read
Home office has become quite a popular term as this past year has drastically changed the way we work and learn. As you read this, you may already have a home office desk somewhere in your home. Or maybe you've resorted to using a home office standing desk so you can easily swap between sitting and standing as you work. Regardless of where you are in your home office venture, this article can be quite helpful – we've compiled the main reasons why you need the perfect home office space in 2021, and also included some tips on how to organize or design your home office space!
Take a look through our range and find your perfect home office standing desk!
Now more than ever, here are five reasons you need a home office in your home.
1.      Remote Work is the New Normal
Many workers have been forced to switch to remote jobs as a result of the unforeseeable changes in the world. Many struggled to adapt to the sudden change, especially those who did not have a designated workplace. For certain remote jobs, having access to a home office is a necessity for now and the future. If you are required to work from home for any portion of the week, you will likely need to have a proper office setup in order to be productive. This includes not only a home office desk, electrical outlets, and office storage, but also adequate space for virtual meetings with co-workers and clients.
Although maintaining the normal degree of professionalism in your home setting can be difficult, investing in a quality home office would give you an effective workspace now and in the future.
2.      Dedicated Study Area
Another effect of current events on communities around the world is that more young people are turning to online and remote learning. Home offices can also be used as outstanding remote learning spaces, where children can conveniently hear their teachers' lectures, have a quiet room to answer, and are not disturbed by other activities in the house. You can also find a home office room ideal for completing online classes and qualifications, completing assignments from an evening lecture, or reviewing paperwork in a secure location so it won't be misplaced or ruined by someone else's meal!
3.   A Dedicated Quiet Place
The majority of home offices or studies are situated in a section of the house where there is less domestic commotion and traffic, resulting in a space free of the noise and disruptions of everyday life. Having a calm, concentrated room in your home is essential for a variety of activities, including remote work and research, reading, and paperwork that requires your full attention. Knowing you have a peaceful refuge inside your house that is void of all distractions is invaluable. There will be no more occupying a corner of your kitchen island to filter mail, or clearing desk space on your computer table to fit around the chaos of family life. This is because you'll have a well-designed desk for a home office that you'll enjoy working at!
4.      Work/Life Balance
Creating a physical distinction between an assigned workspace and regular family space is critical. Especially for those who spend most of their time working from home, and then also spending their spare time in that space. Your home office should be a place where you can work through the day and then close the door to spend time in the rest of your home after work. This is critical for keeping a work/life balance, which has become much more crucial in recent months. It's also crucial to establish boundaries within the house, perhaps where your office is off-limits to children and pets, and you can be assured that your room will be untouched and just as you left it.
5.      Working Towards the Future
Home offices have always been common, and they are rapidly becoming even more so as more of us find ourselves working from home on a permanent basis. If you do wish to sell and move on, choosing a house design with a home office would dramatically increase the resale value. Many prospective home buyers will be searching for homes that have a designated home office or research area. Not only would getting a home office benefit your career in the long run, but it will also benefit your home's financial future by allowing you to provide this incredibly common feature.
How to Select the Right Home Office Desk
A desk is often the focal point of an office environment. It's probably where you'll spend the rest of your working hours. But it's only natural to devote some time to figuring out what your ideal desk for a home office looks like. Here are some things to think about before selecting your ideal office desk!
What's Your Working Style?
The first thing to think of is how you want to use your desk. Do you spend much of your time on your computer, that may mean more space for multiple monitors? Do you have a lot of paper to work with, which would indicate organizers and storage are key? Is it a mix of the two? In either case, determine your working style before beginning your quest for the perfect home office desk. This would ensure that whichever desk you choose is aligned with your daily work routines.
Work Out How Much Space You'll Need
The amount of space you have for your desk area can further limit your options. Fortunately, there are several choices for either situation. In terms of size, you'll need to work out how much desk surface area you'll need. Will your desk be cluttered with electronics and cables? How much storage do you want at your desk? If you have a big office, executive home office desks, such as V-shaped and L-shaped desks are a good choice; if you have a smaller office, smaller sized tabletops and desks are a good choice: our Economy and Solo Ryzer's range from 42" x 30" up to 60" x 30" in tabletop sizes!
Tabletop Style
Consider what kind of material you'd like your tabletop to be whilst keeping your working style in mind. Progressive Desk's tabletops come in particle board, MDF or eco-friendly bamboo, and have a variety of matte and gloss options. The color of your top should match the frame, and also the décor of your designated work area – thanks to our huge color range, that shouldn't be a problem! You can also just opt for a desk frame if you have your own third-party tabletop that you love.
Using our Desk Builder, create your very own standing desk!
Final Thoughts: Why You Should & How to Organize a Home Office
We hope that after reading this article, you are already envisioning what you want your home office space to look like! Regardless if you already have a space you want to change, or are starting from scratch, Progressive Desk has you covered with a range of quality home office standing desks, including budget, regular, V-shaped, and L-shaped home office desks. For more information, feel free to contact us! 
Benefits of a Minimalist Workspace
February 22, 2023,
6.4 min read
Find Out More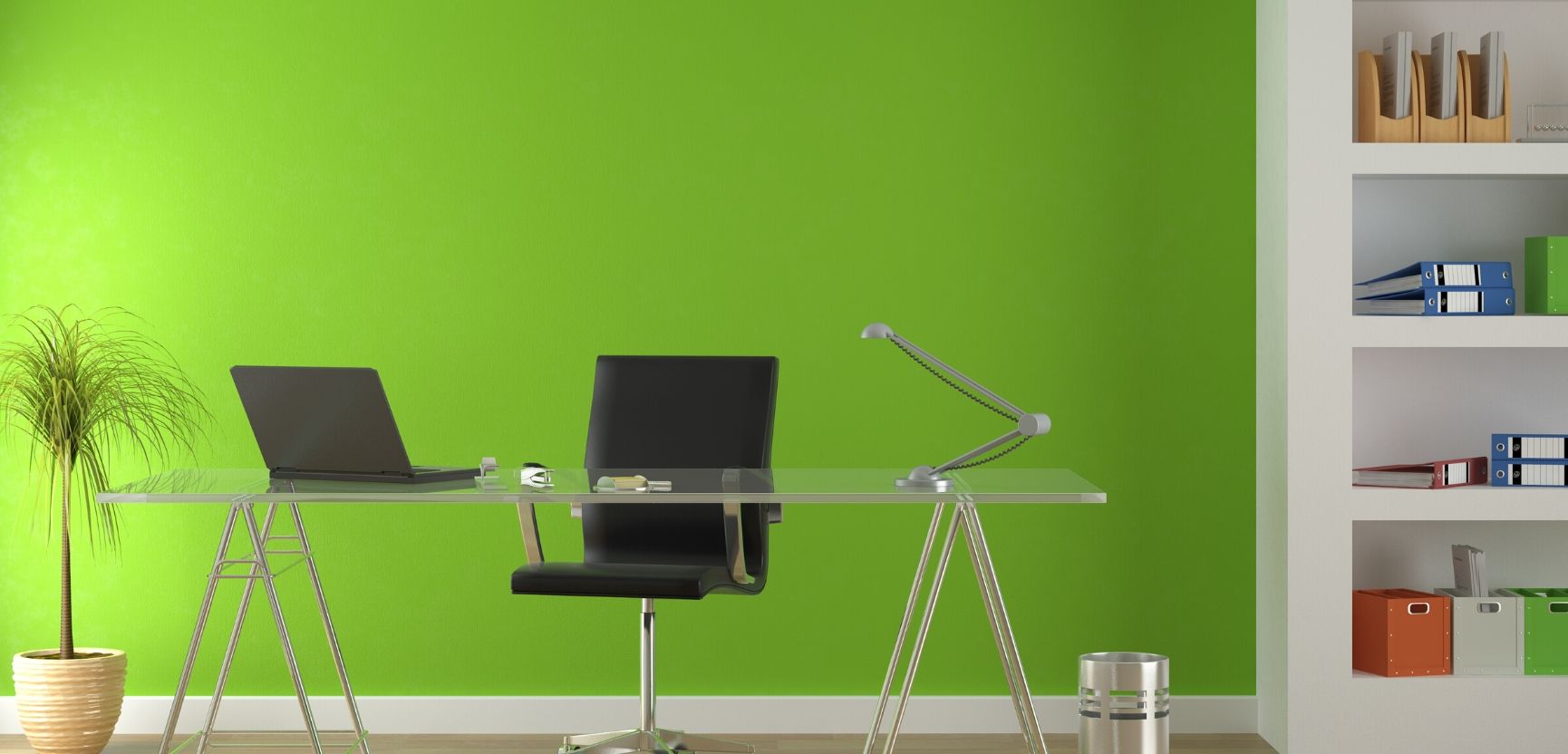 Economy Ryzer vs. Solo Ryzer: Which Should You Choose?
March 18, 2021,
8.5 min read
Find Out More